Meet the Product, Project & Design Team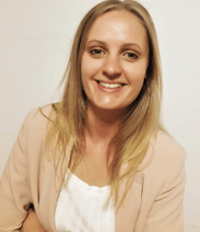 Geri Pollock
Recruitment Consultant
Geri holds a dual degree in Law and Spanish, and a Masters in Human Resources. She returned to Ireland in 2020 after 6 years living in Spain and working in Executive Search for a Madrid-based consultancy, managing hiring assignments for Digital Transformation for some of the most notable global brands. In her spare time Geri loves reading, learning new things and being outdoors and her current aspiration is to complete the Camino de Santiago one day!
Lorraine Fretwell
Managing Director
Lorraine has partnered with some of the biggest names in the UK & Ireland, delivering key talent for the most challenging roles. She has built and developed large teams in several agencies and has a proven track record at finding the unfindable, when presented with the quirkiest of job briefs.
The types of Product, Design & Project roles we work with...
UX Designer

UI Designer

Product Design Lead

Service Design Lead

Digital Designer

Head of UX

UX Specialist

UX Lead

Customer & Digital Manager

Digital Transformation Project Manager

Strategic Consultant

Commercial & Marketing Manager

Head of HR Operations

Business Analyst

Operational Excellence Specialist

Data Analyst

Data Scientist

Data Architecture
Some of our great clients....